Who we are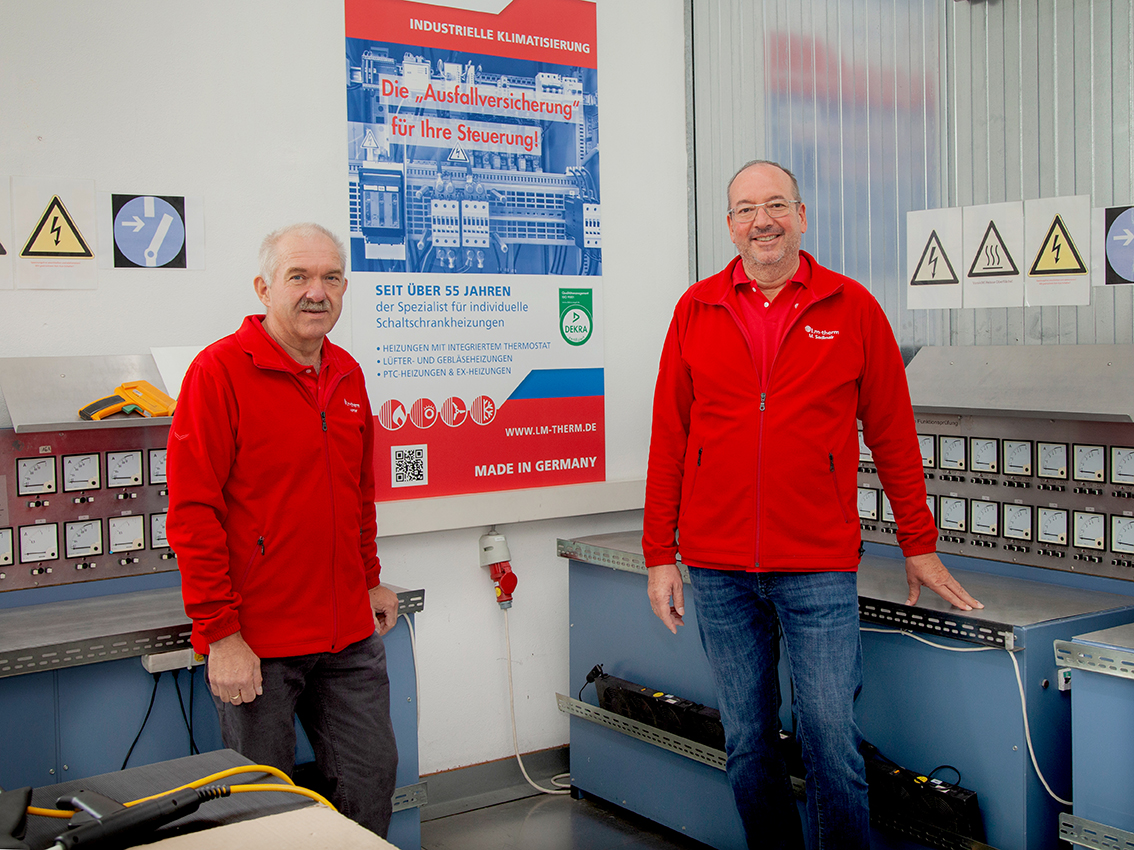 Corporate mission
Flexibility
We act flexibly and focus on customers and solutions!
Profitability
We work profitably and thus secure the company sustainably!
Independence
We are a diversified company and avoid dependence on specific industries or participants!
Accountability
We act responsibly and stand by our decisions!
Appreciation
We enjoy open and honest cooperation!
Quality policy
Lm-therm Elektrotechnik AG has been ensuring the ideal climate for electronics in control cabinets, automatic units, systems and drives both indoors and outdoors since 1961. We provide climatisation, cooling and ventilation and reliably prevent condensation in valuable electronics in local public transport, construction machinery and mobile working equipment. We manufacture high-quality customised control cabinet heaters at our site in Aldersbach (Lower Bavaria). Lm-therm's high quality requirements have always been the focus here.
Lm-therm Elektrotechnik AG has been successfully DIN EN 9001 certified ever since 2001.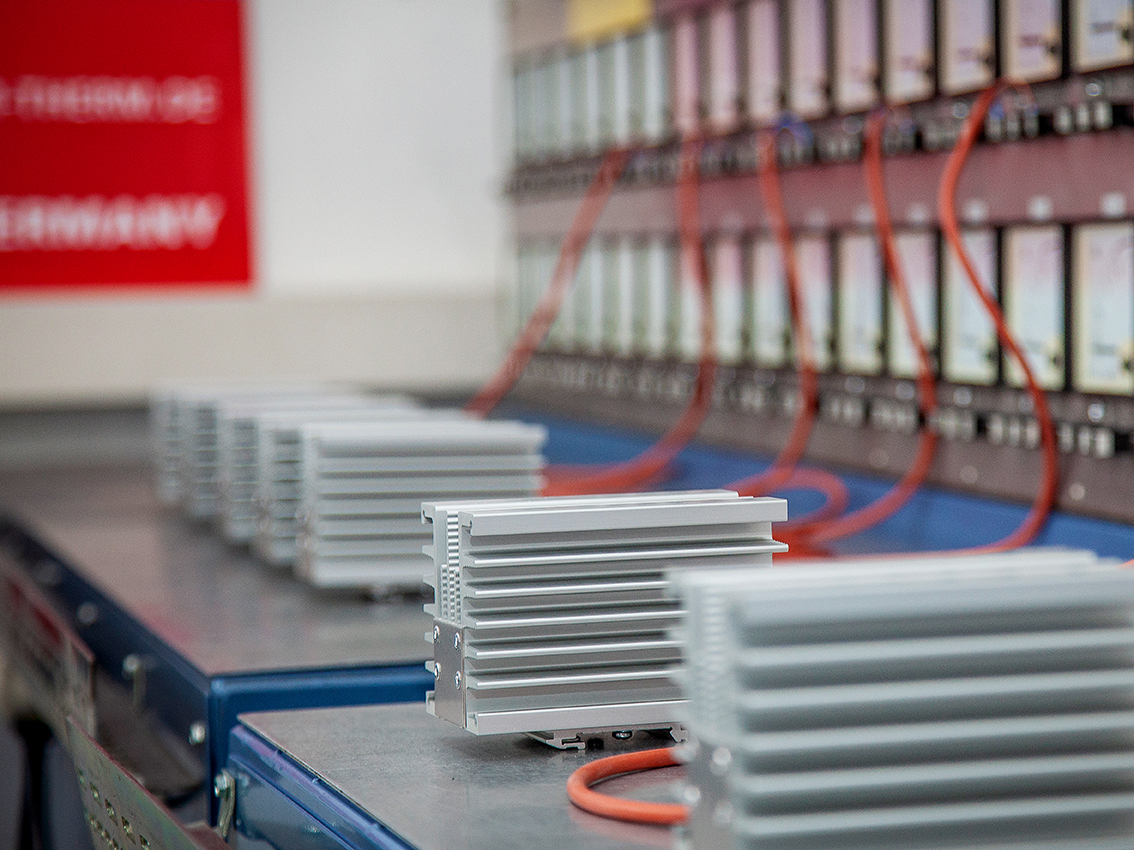 Customer satisfaction
Our aim every day is for our customers to be satisfied with us. They are decisive for our company's success.
Optimising and securing our customers' satisfaction is therefore one of our company principles with the highest priority.
Employee satisfaction
Our employees' motivation, commitment and satisfaction and their long-term ties to our company ensure the high quality of our products.
So our goal is to promote employee satisfaction on a constant basis.
Commitment to quality
One of our company's great ambitions is for our standard of quality to be constantly safeguarded and monitored.
Every employee has the right and obligation to work towards identifying and remedying defects and to create high quality.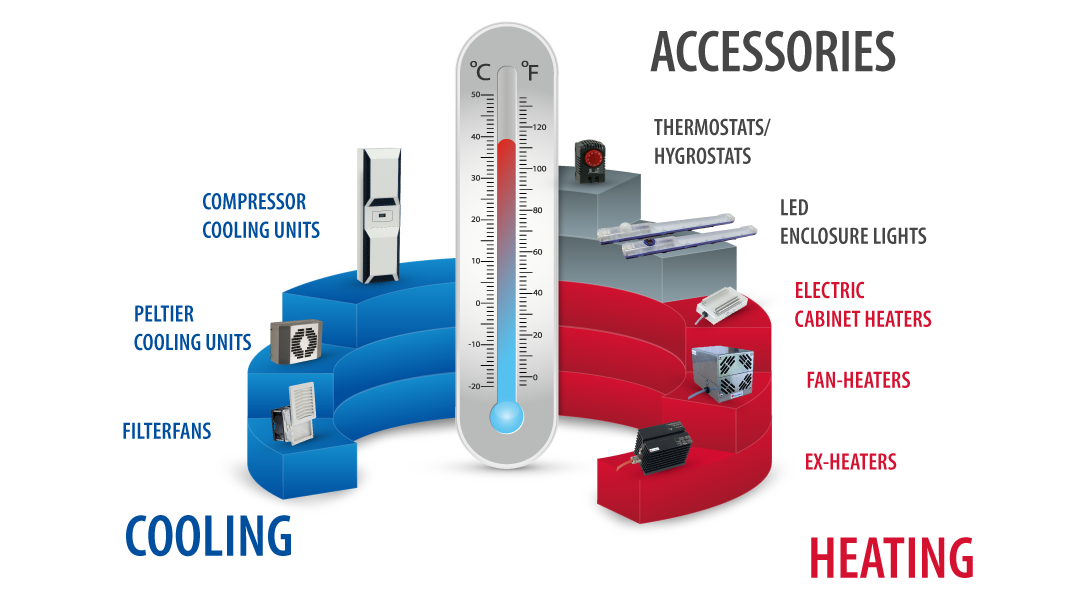 The development of the "Lm-therm" brand:
1961 Leo Möskes founds a one-man company in Röthenbach near Nuremberg to produce systems for waste water treatment.
1972 First utility patent for a control cabinet heater
1979 New company building constructed in Altdorf near Nuremberg
1996 The company moves to the newly purchased company building in Arnstorf.
1993 Founding of the one-man company Achter Franz Elektrohandel & Systemtechnik
Achter Elektronik AG
1999 Approx. 400 m² of business premises are now available.
1999 A new production hall is built; approx. 1200 m² of business premises are now available.
2001 The company is converted into a joint-stock company.
2002 Achter Elektronik AG acquires the partnership shares of Lm-therm GmbH.
2004 The Lm-therm GmbH product range is revised and significantly expanded.
2005 Lm-therm GmbH moves to the new company building on the premises of Achter AG.
2011 Lm-therm GmbH celebrates its 50th anniversary.
2013 Achter Elektronik AG celebrates its 20th anniversary.
2014 Die Achter Elektronik AG merges with Lm-therm GmbH to become Lm-therm Elektrotechnik AG.
2018 Lm-therm Elektrotechnik AG cooperates with new strategic partners in the field of cooling technology, thereby developing into a full-range manufacturer. As a result, customers get everything from one source.
Together we continue to strive to offer high-quality products and services.