Ventilation
Lm-therm filter fans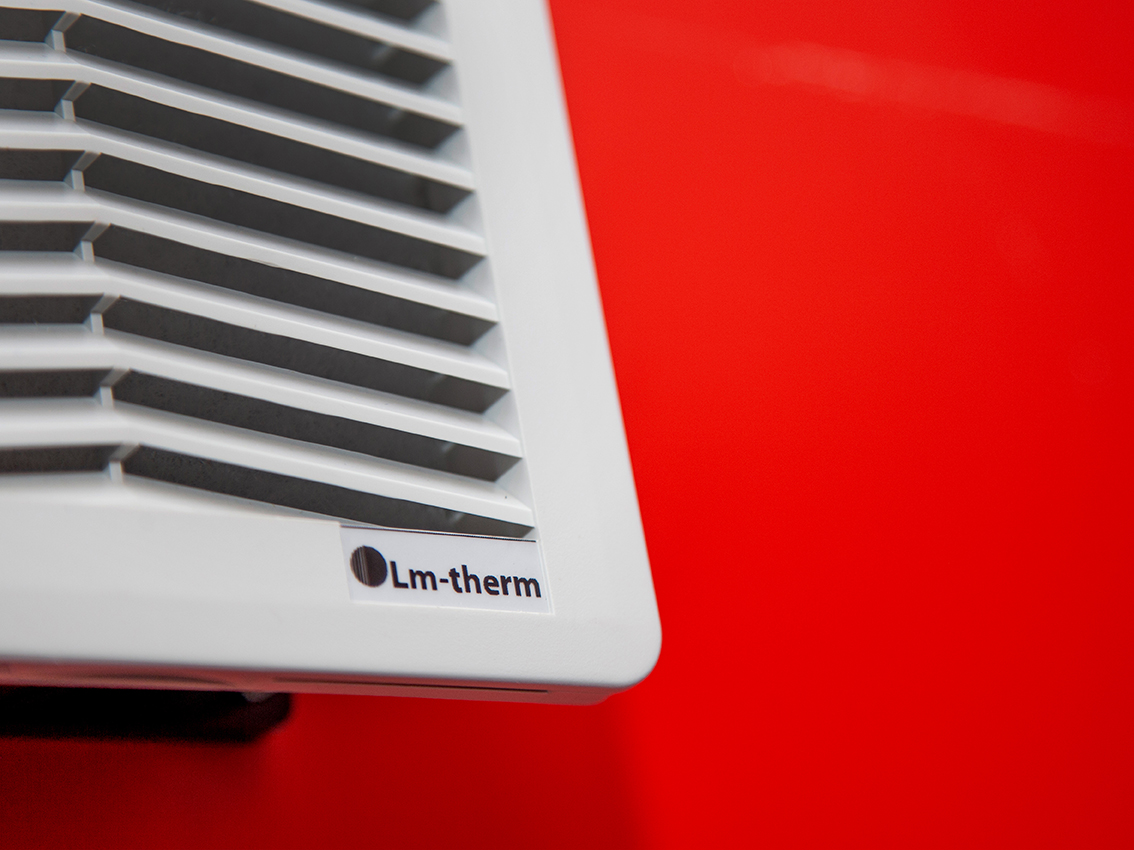 Ventilation
Equip your control cabinet with Lm-therm ventilation technology and enjoy the benefits of long-term safety of operation and ideal use of resources.
In a control cabinet, an increasing amount of electronics has to fit into a smaller and smaller space. That's why ventilation technology is an important component when it comes to preventing damaging heat pockets from forming.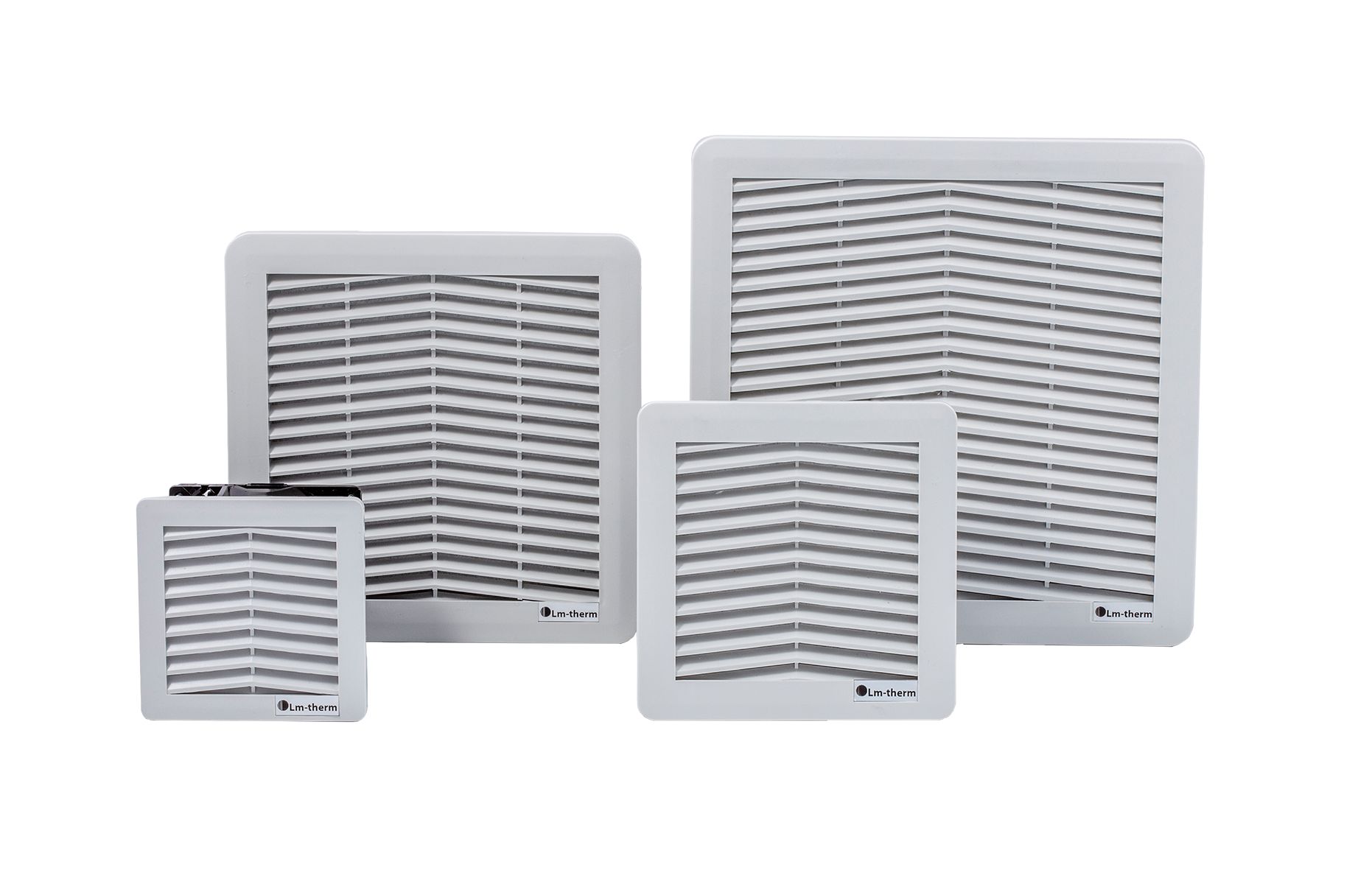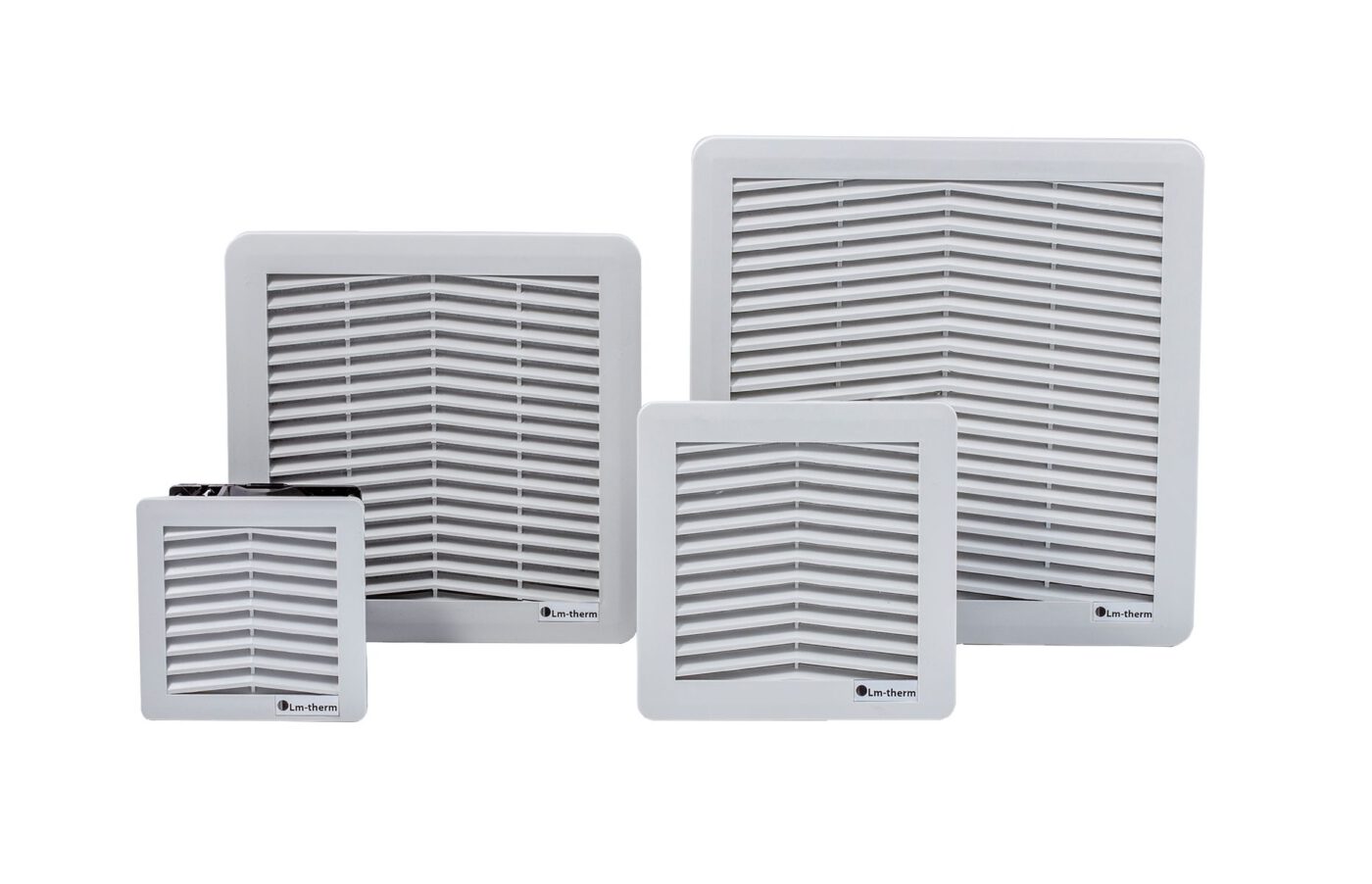 Filter fans (AC / DC) for a stable climate
Lm-therm filter fans: the simple way to cool control cabinets if the environmental conditions don't pose any particular challenge to the solution.
Advantages of our filter fans:
UL certification
fast, easy assembly without screws
filter mats changed from the outside without tools through slidable filter fan cover
high EMV protection possible
stainless steel covers available as fittings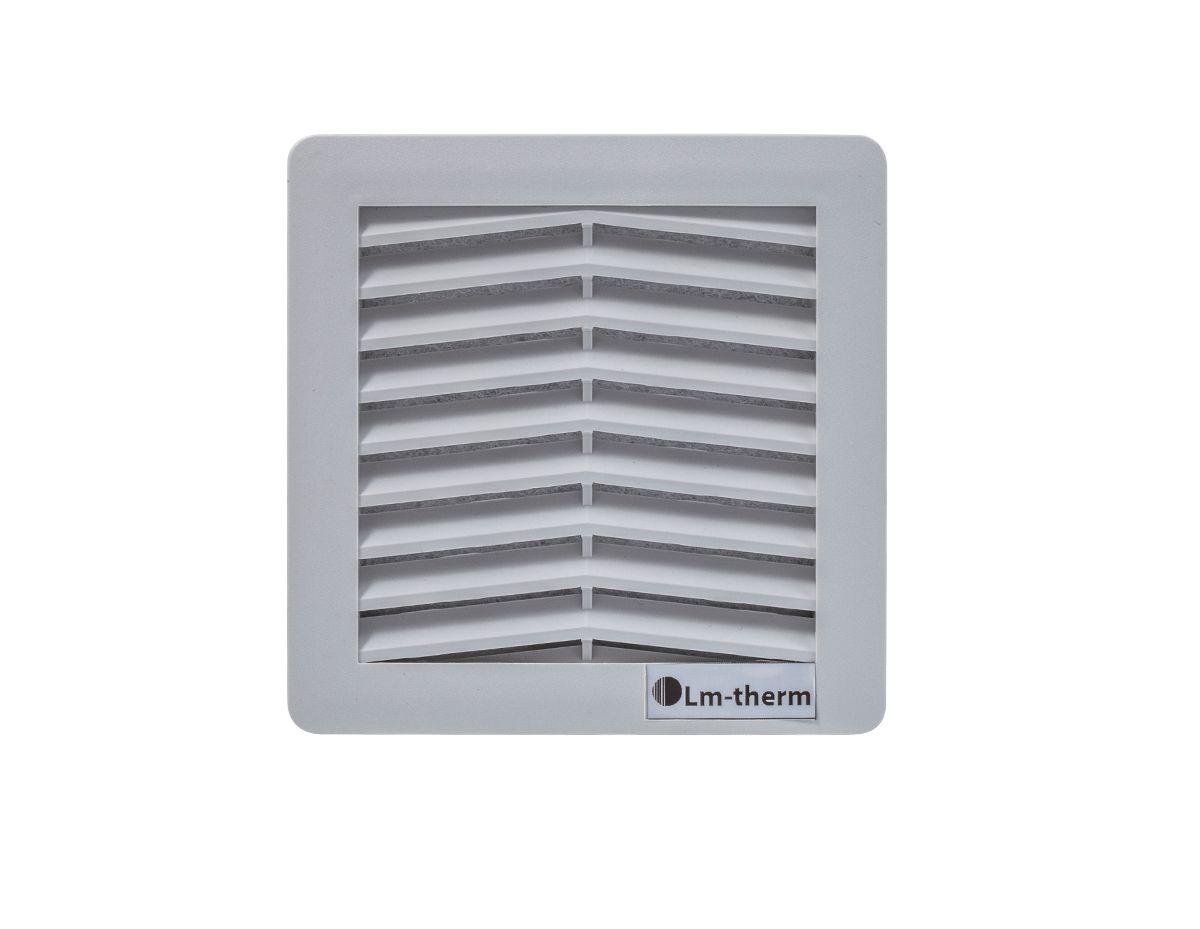 Outlet filter
Lm-therm outlet filters simply equalise pressure during forced ventilation. At Lm-therm you'll find the right outlet filter to fit the respective filter fan.