Overview
Convince yourself of our range of products and solutions
Lm-therm Elektronik AG is a specialist in solutions in the key areas of industrial climatisation, special construction, cable technology and assembly of components. A large selection of heating and cooling devices and a wide range of controlling and ventilation technologies ensure optimum climatisation for your control cabinet or your industrial application.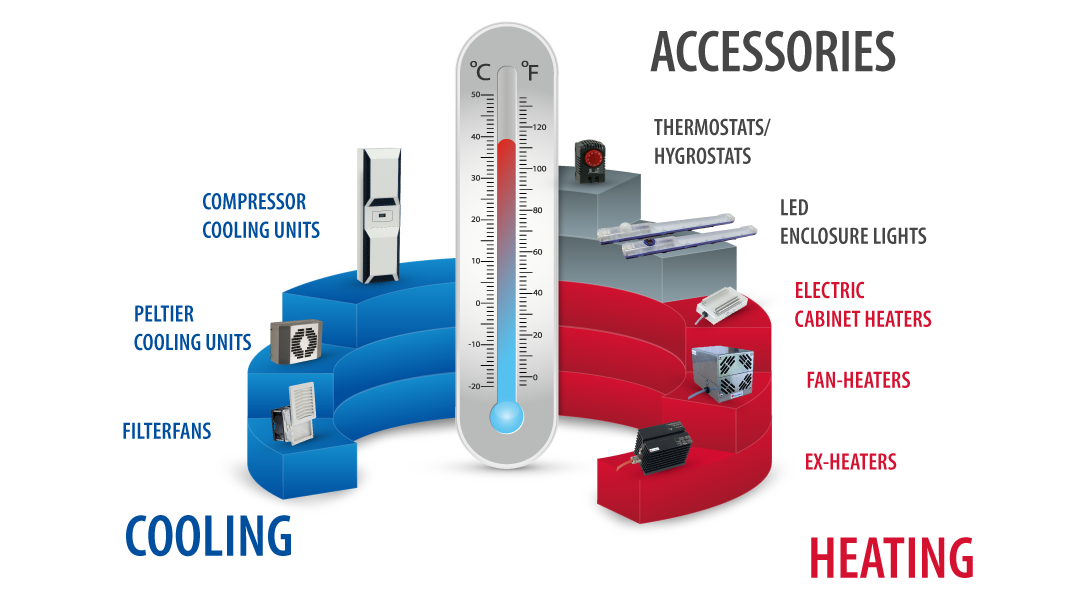 Industrial climatisation
Heating, cooling, ventilation, controlling and fittings: go here for our extensive product range for a perfect climate in an industrial environment.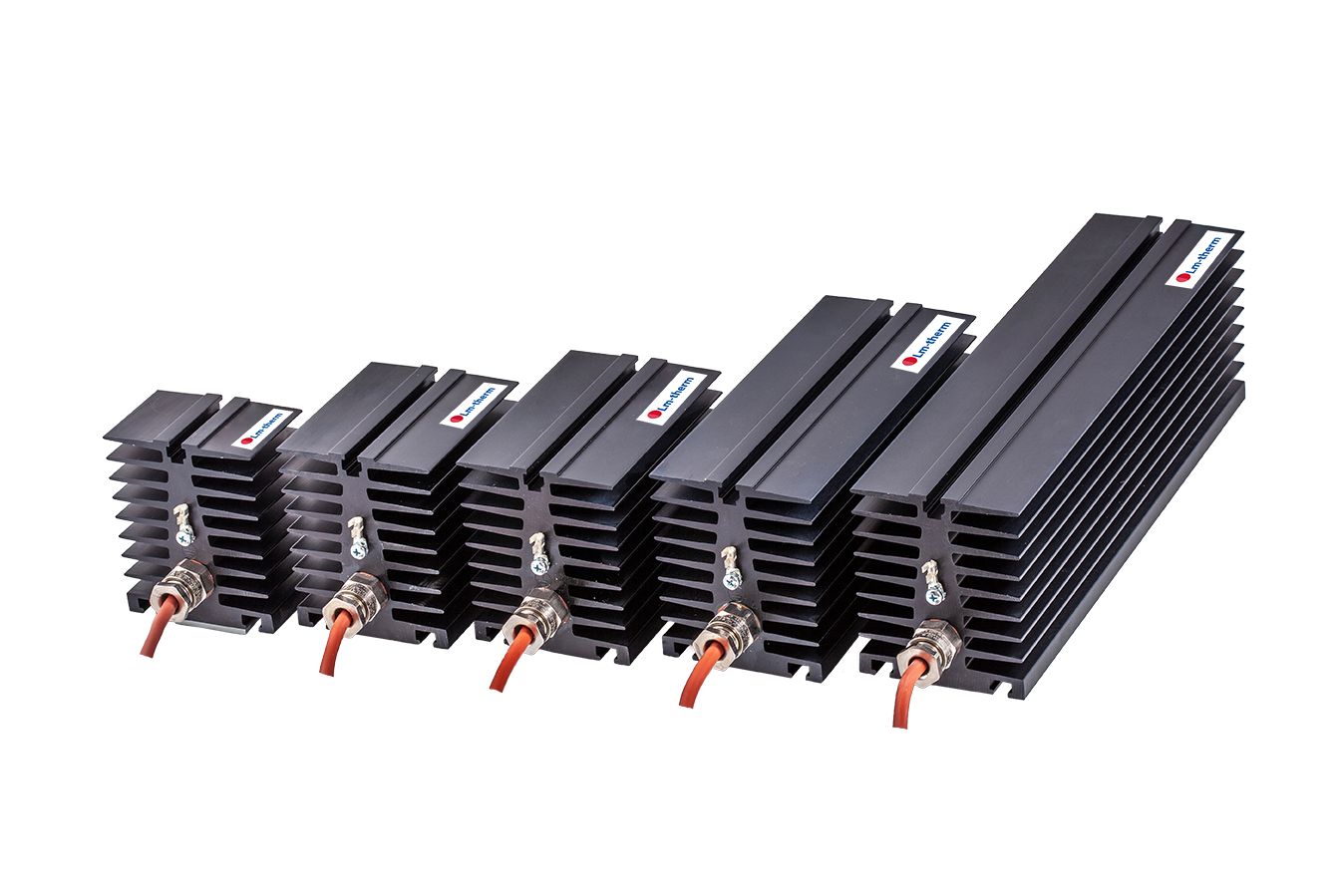 Protection against explosions:
One of our strengths is heating and keeping the temperature stable in explosive environments. Explosion-proof heaters and controllers are 100% Made in Germany!
Certified explosion-proof heaters with capacities of up to 400 W, also in zone 1/21, and explosion-proof controllers!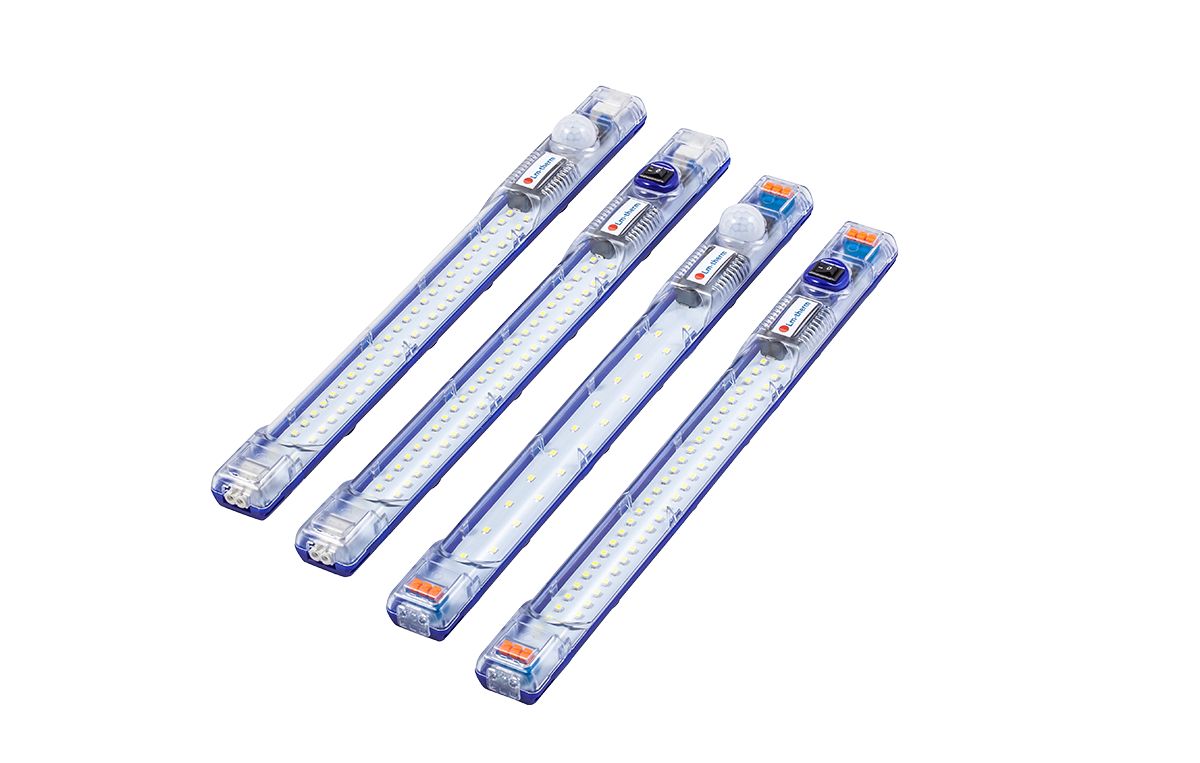 Fittings
Go here for our range of fittings – lights, for example – , which is constantly being extended.
Let there be light: LED control cabinet lights for control cabinets!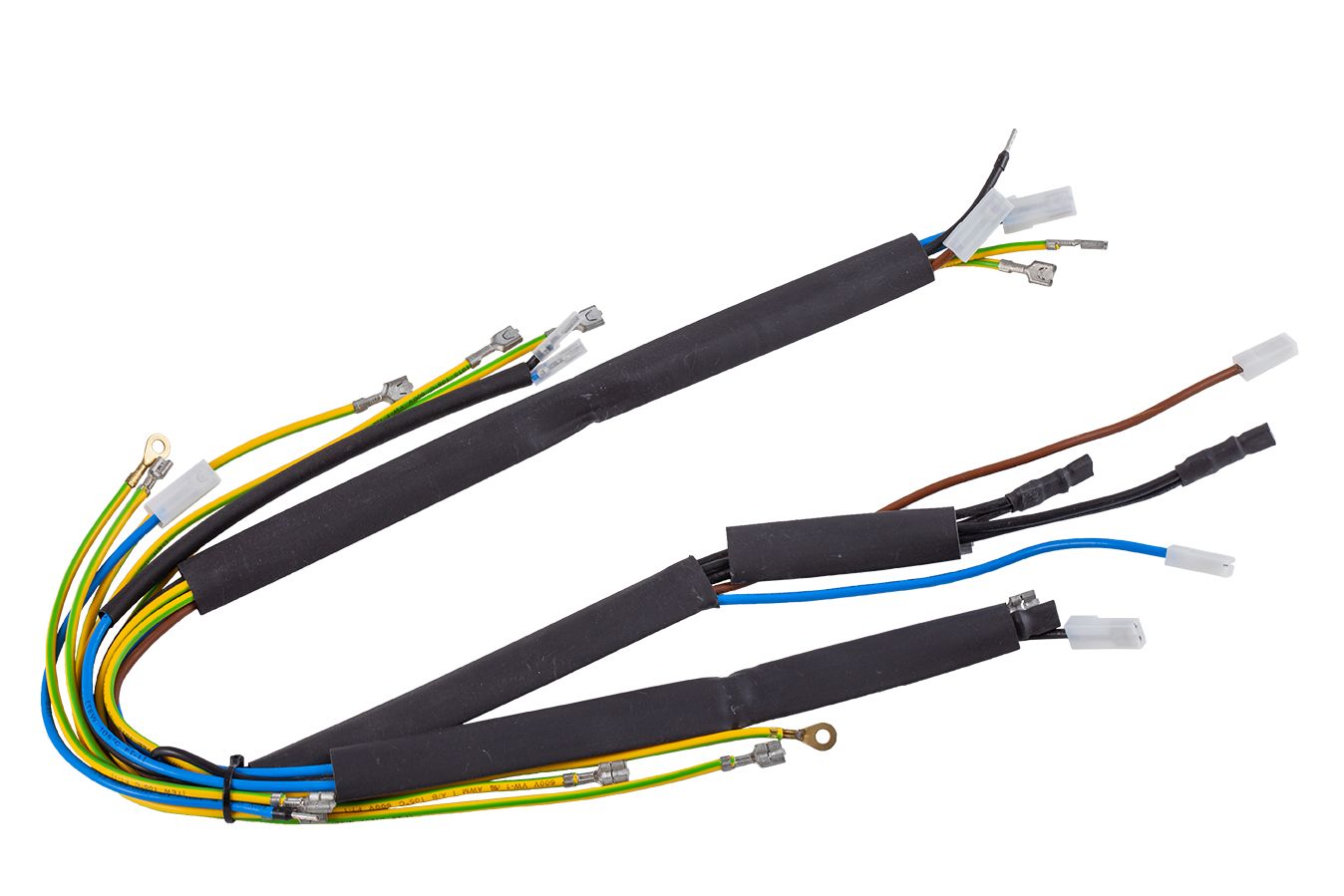 Cable technology
In our production, we assemble cables, cable sets and wires according to your specifications. We're happy to produce them according to your drawings, parts lists or samples!
Would you like more information about our own cable technology? We're happy to offer our advice!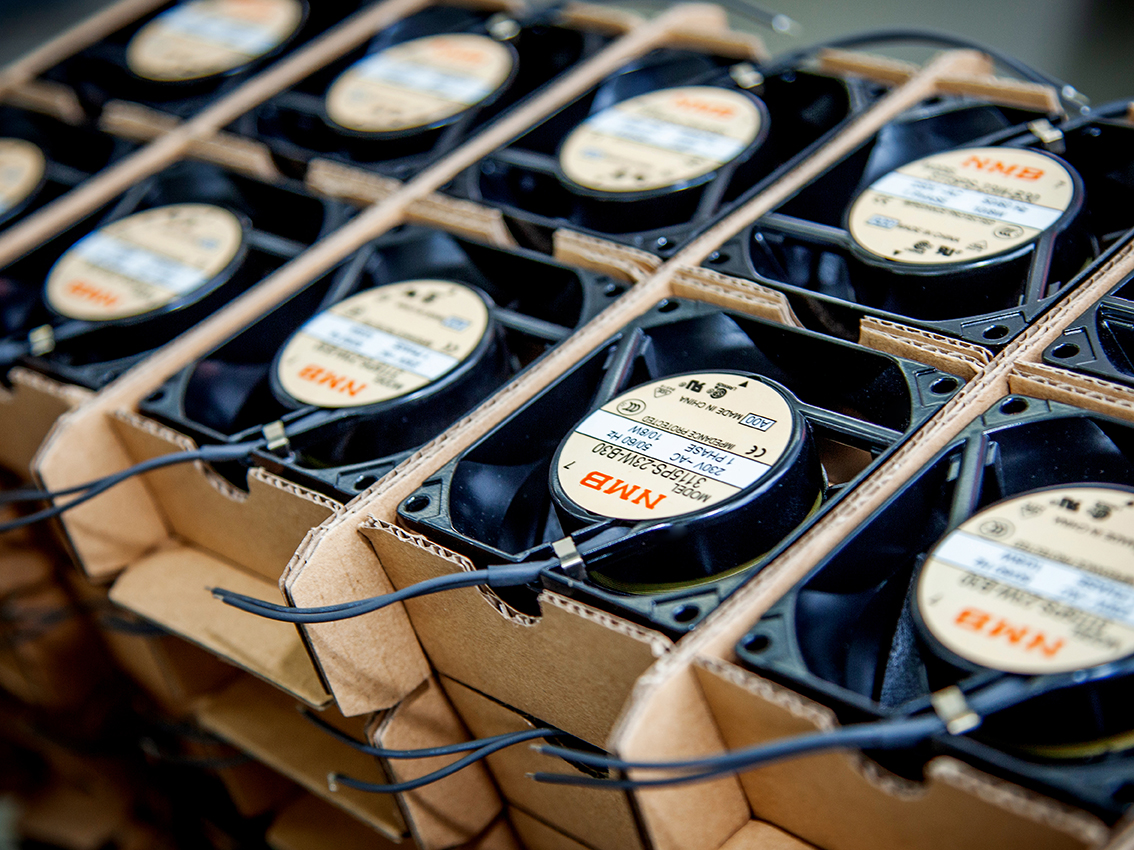 Assembly of components
Do you have capacity constraints or do your staff want to focus on their core competencies? We're happy to produce your products or semi-finished parts for you.
Our assembly of components is fast and reliable! Your extended workbench!